Let Us Manage Your Mesa Rental Property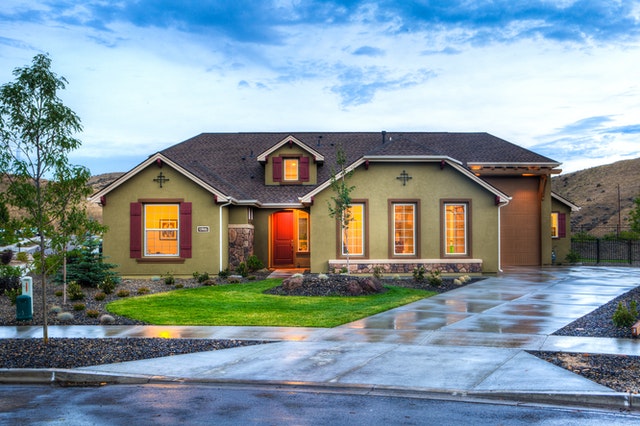 Are you considering whether to hire the services of a property management company for your Mesa rental property? Put your trust in the reputable services of Property Plus USA.
There are several benefits that come with having a property management company in place. Your property will only be occupied by the best, quality tenants in the region. In addition, you can face fewer legal problems. It is expected that your property manager will be armed with the provisions of relevant property law at a county, state, and federal level.
However, you can't simply entrust your property to any management company. You deserve the best and you should therefore hire the best. Contact the number one property service provider in Mesa. Property Plus USA is a full-service property management company known for its sound, professional advice, and exceptional services.
We are represented on the ground by a committed and dedicated staff. Their expertise in all things property and attention to detail is unparalleled in Mesa. Our staff receives continuous training to ensure that they are able to handle the diverse properties in our portfolio. We can assure you that each and every situation that you throw at us will be handled professionally and adequately.
Get in touch with us and request an estimate for our management services.
Our Property Management Services
Property Plus USA ably serves our hundreds of clients in, out, and around Mesa. They rely on us to handle their diverse property needs and tenant demands. We offer a wide range of services.
Property Inspection and Maintenance
Our Mesa property management clients are naturally protective of their investments, and that is why we focus on offering property inspections and prioritize maintenance. Each property in our portfolio has a customized inspection schedule that considers factors like the age of the development, the number of units, and the type of utilities and services offered.
Regular inspections allow for property defects to be identified early. From the inspection, our property managers will liaise with our team of handymen to have the defect sorted out in the shortest time possible. This not only nips property defects in the bud but also reduces the probable costs in the future.
It is crucial to know whether the terms of the lease agreement are being adhered to. This is another reason why the team from Property Plus USA conducts regular inspections. You can be assured that your property is in the best hands in Arizona.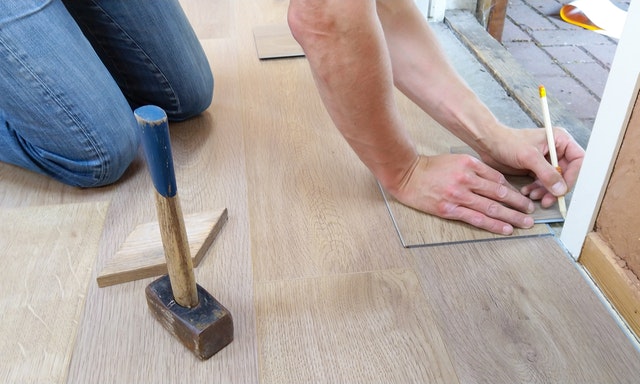 Financial Reporting
There is not much difference between property investment and the running of a business. The business owner, in this case, the property owner/ investor, needs to stay abreast of any changes in the financials of the business. For your Mesa rental property, you can rely on Property Plus USA to keep accurate financial records of the property's performance.
We offer our clients regular financial reports, either monthly or quarterly. They detail all the income, expenses, and payments to third parties such as insurance companies and homeowners associations.
All our clients have personal log-ins that they can use to sign in to the owner portal and view the most current statement.
Tenant Management
Property owners who have tried their hand at self-management can reveal that one of the challenges is managing the demands of their tenants. Tenant demands are a never-ending matter. They are impromptu and can come in at the wee hours of the morning or dead in the night. It is often the cause of headaches and missed barbeque grills with the family.
Reach out to Property Plus USA. We always have our communication channels open 24/7. Your tenant's requests will be handled in the shortest time possible. With us at the helm, your tenants will feel valued and appreciated.
Evictions
A break in tenant relationships doesn't necessarily lead to the eviction of the tenant. In some cases, the violation of the lease agreement could have been a matter of ignorance and not negligence. Those are the cases that can be solved by a professional visit and a harsh warning. However, there are some cases that the only solution is an eviction.
As your property manager, Property Plus USA handles the entire eviction process. We will serve the tenant with the eviction notice, represent you in a court of law (should there be a need), and liaise with law enforcement officers. The eviction process will be handled in accordance with the provisions of Arizona State Law.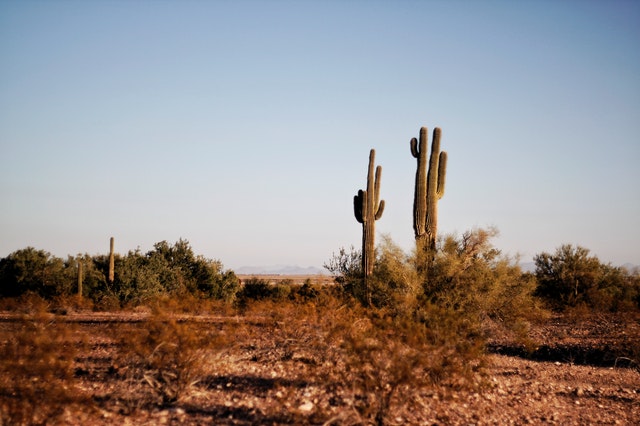 Legal Guidance
Property is one of the most regulated sectors of the economy. There are county, state, and federal laws to be adhered to. Your property must also comply with ordinances and have the relevant licenses and certificates. Staying abreast of all these laws can be quite a headache. But that is not the case with the experienced and professional team from Property Plus USA at your side.
About Mesa, AZ
Hiking in Mesa is a popular activity. Blessed with beautiful weather and stunning scenery, hiking comes naturally. It allows for professionals to release the stress of the workplace and for families to build a strong and lasting bond. It only makes sense that there will be a need for several hiking suggestions in Mesa.
Located in Usery Mountain Regional Park, the Wind Cave Trail is a local favorite. In terms of difficulty, it is moderate and can be covered within a short time. We recommend hiking near sunset to enjoy the golden glow across the valley once you reach the summit.
If you are looking for a challenge, we suggest you head over to San Tan Mountain Regional Park. The park has more than 8 miles available for you to sweat and puff. If you are thirsting for some horseback riding, this is the place to visit.
Keep the best for last, they said. The last recommendation we have for you is the Bulldog Canyon. This option is a whopping 23.5-kilometer trail. On this trail, you will appreciate the beauty of Mesa and Arizona as a whole.
Areas We Serve
We are proud to offer our property management services to the entire Phoenix metropolitan area, including Avondale, Chandler, Gilbert, Glendale, Paradise Valley, Peoria, Queen Creek, Scottsdale, and Tempe.